rubberbands to bundle 500 gramm of green asparagus
Asparagus rubber bands - foodgraded quality. Perfect to for bundling asparagus. We supply a very soft quality to bunch asparagus.
Application green asparagus 500-grum bundles or also 1-kg bundles.
A707947 Asparagus rubber ring with food certificate
Here different photos of 500 gr. bunch green asparagus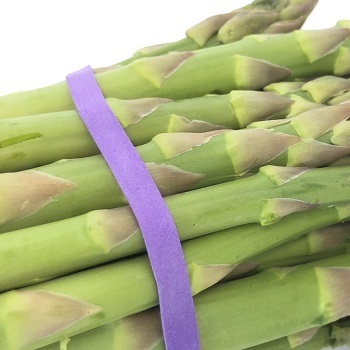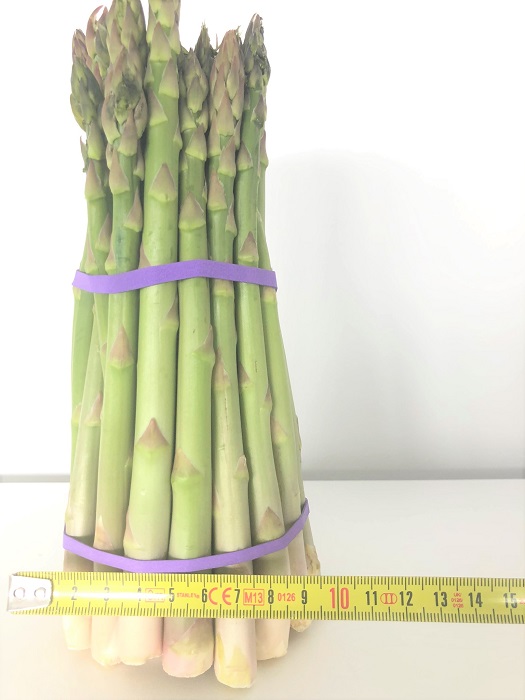 The asparagus is bundled with a 6 mm wide rubberband. The thickness of the rubberband is 1.1 mm, the diameter is almost 4 cm.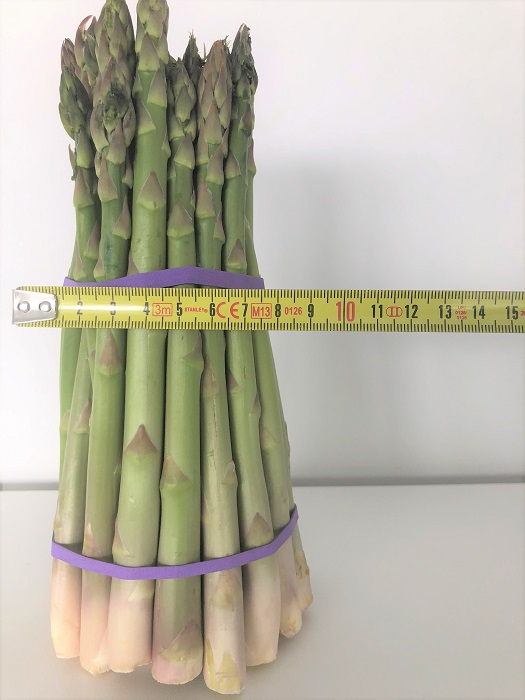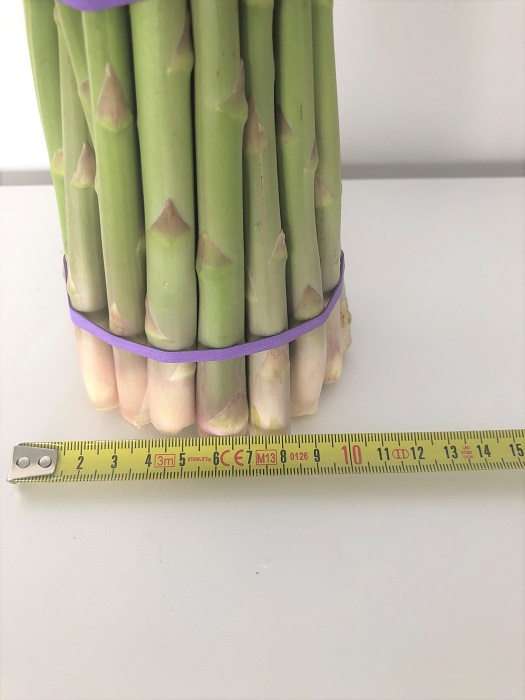 This bunch of asparagus has a weight of 0.5 kg. The very soft rubberbands can also be used for 1 kg bundles without any problems.