rubberbands TPU
Latex-free. Food safe. UV-resistant.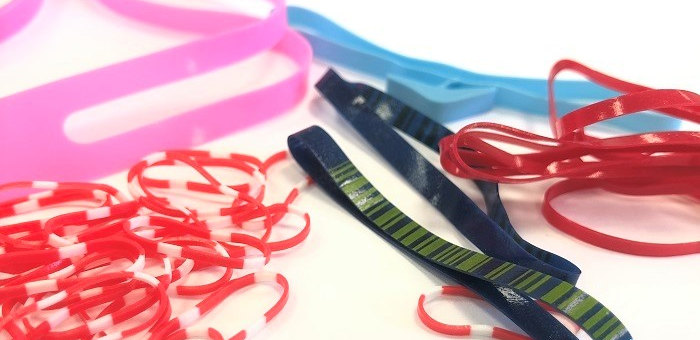 Elastic bands made with high quality TPU are available in a number of colors, designs and sizes. With high durability, stability and elasticity, they can be used in a variety of applications and are 100% recyclable.

Different to normal natural and synthetic rubber bands, our bands are made with high quality TPU. It has increased durability, while remaining eco-friendly and latex free.
Enthält 23 Produkte