Raw materials for the automatic production of protective masks
Raw material for the production of protective masks on fully automatic machines.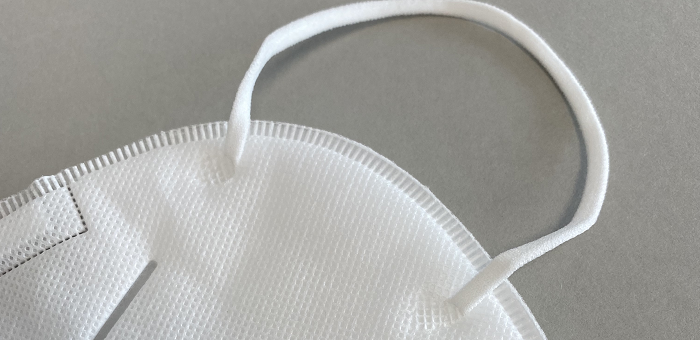 Elastic tapes and elastic cord for the fully automatic production of protective masks, These elastic strings are suitable for ultrasonic welding on disposable face masks.
The ideal solution for the machine production of ear bands on masks made of PP fleece. Materials suitable for machine processing on the production lines of Pia Automation, Schott & Meissner, Ruhlamat, Nucleus, Optima, Preccon, DMS, Beckmann, etc.
Our cords have the following certificates: OEXO-TEX, cytotoxicity, biocompatibility (Hohenstein laboratory.
In addition, you can obtain nosebands without wire inlays and Melt Blown Nonwovens from us. Here is
the direct link
to the product overview.