Ribbon Bows red white checked. 6 cm. 100 pcs.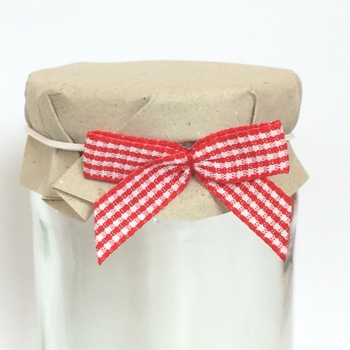 + 100 % Stretch. 100 pcs./ pack
Quality Ribbon Bows for attaching paper and fabric covers to jam or bottling jars.

Size of Ribbon Bow:
9 mm width of Ribbon. 4 cm width of Bow.
Elastic loop: 6 cm flat length/ 12 cm total length

PU:
100 pcs. per bag

The price refers to 100 pieces.

Order No.:
A706528
EAN No.:
4260397132999
Referenz No.:
DS.60.RW
Unit:
Pack
Weight: