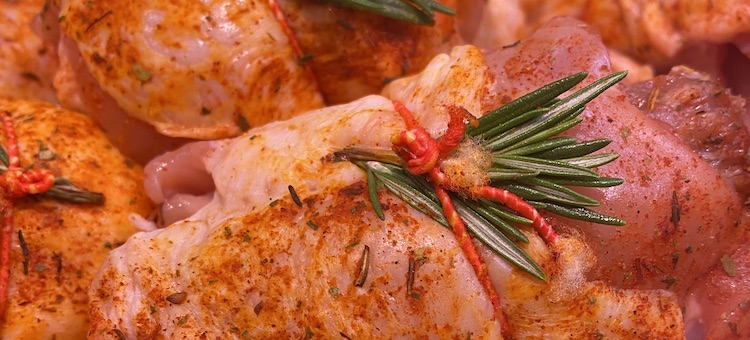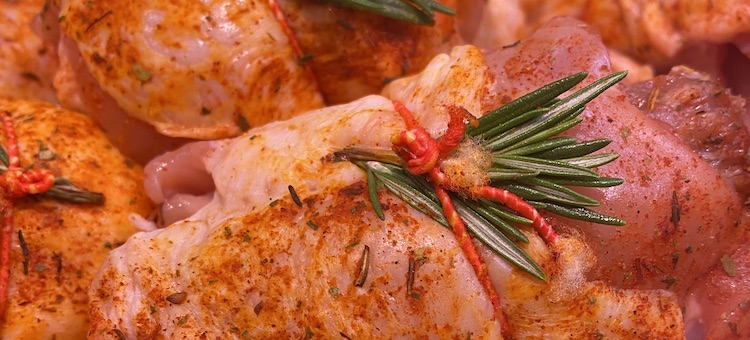 meat processing
Butcher's products are bundled so securely with our yarns and solutions that their appearance and quality remain unimpaired.
The variety of applications ranges from roasting yarns, sausage yarns, loop yarns, ring sausage yarns, elastic cords and poultry loops to sausage loops.

We supply yarns and cords for processing on all common meat tying machines.
Materials: cotton, polyester, polypropylene, linen, viscose, rayon...