oval tensioners
20, 25, 40 cm length. With or without the S-hook. S-hooks are also available separately.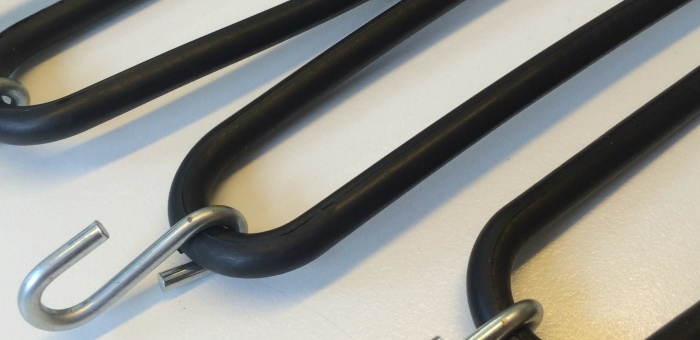 Get high-quality oval tensioners from a TPE in different sizes with and without S-hooks.

The oval tensioners are used for to fix tarpaulins, nets and heavy publicity Banners. For applications requiring high strength and superior U.V. resistance.
Contains 7 products