yarn loops 12 cm red. 100 pcs./ bunch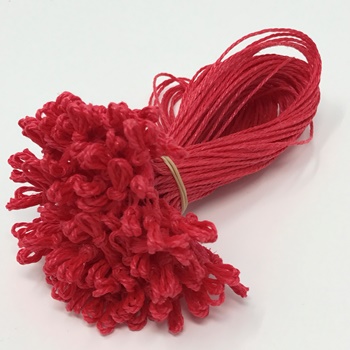 material: PP-thread Nm 5,5/1x3. PU: 1.000 pcs.
Order No:
A707134
EAN No:
4260397131633
Reference No:
TS-N.120.3.PP.red
Unit:
Bund
Weight:
Size: 12 cm flat length, 24 cm total length
Diameter: ~ 0,5 mm
Material: PP-thread Nm 5,5/1x3
Colour: red
PU: 1.000 pieces

High-quality BAUMEISTER pre-tied yarn loops for manual processing, a particularly strong knot guarantees the perfect strength of the loop. Origninal Seidelmayer loops.

The price refers to 100 yarn Loops.