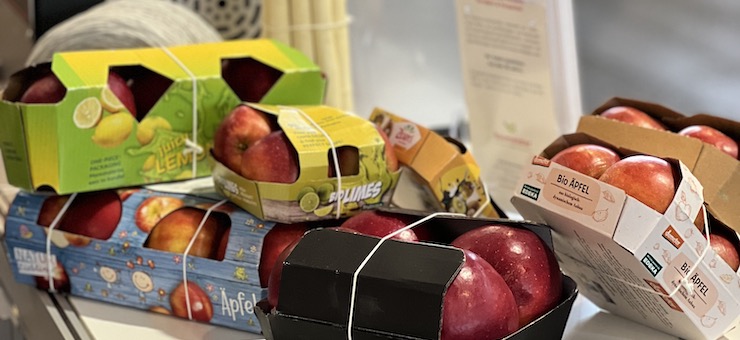 Fruchtwelt Bodensee - we are there!
13.01.2023
FRUCHTWELT BODENSEE is one of the world's largest trade fairs in the field of fruit growing and distilling. For forward-looking farmers, fruit growers and distillers from all over Europe, this event is a must-attend event.
This is because the fruit growing industry meets here to experience live the latest products and services for commercial fruit growing, distillation, fruit juice production, agricultural technology and much more.
In addition, the location of Lake Constance - the second largest fruit-growing region in Germany - offers ideal conditions for networking in the region.
We are there! Hall B3 at our booth 140.
With our twine, you can package your products in an ecologically and economically sensible way - convince your customers with environmentally friendly packaging.
We also offer material made of compostable cellulose for FlowPack machines. We offer automated tying systems with a very high process reliability. Please contact us!