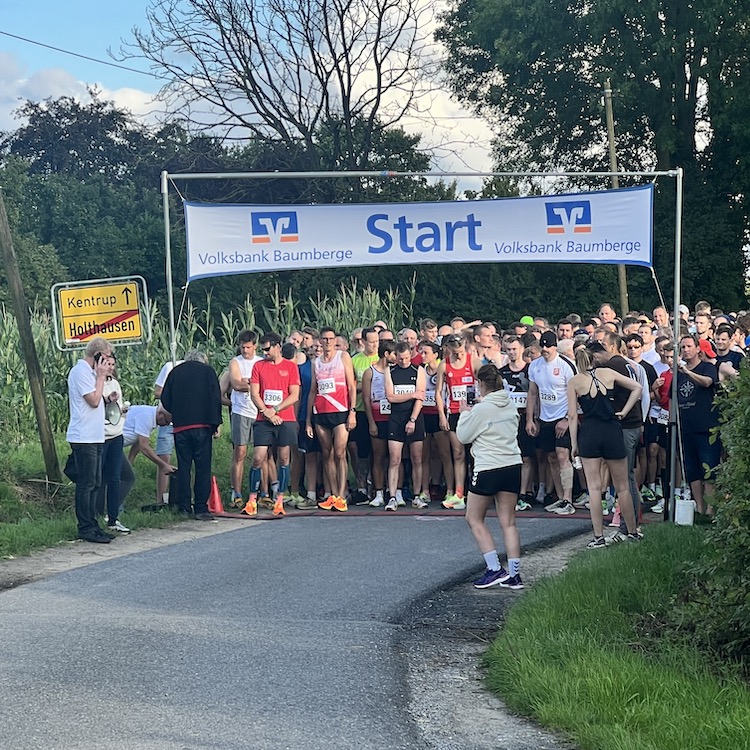 People's Run Laer-Holthausen
06.08.2023
Our regional connection and dedicated support:

For us, the region is at the heart of our engagement - we put our passion into supporting local events. One of these special events is the Volksbank-Baumberge evening run in Laer-Holthausen.
For many years now, we have been supporting this amazing fun run, which is organized with great dedication by the sports club Schwarz-Weiss Beerlage-Holthausen 1953 e.V..

Thanks to the dedicated members of the sports club and the participants, the fun run becomes an unforgettable experience every year. We are excited to be a part of this success story and look forward to supporting the Volksbank-Baumberge Abendlauf in Holthausen in the years to come.

Together, we are committed to an active and vibrant community and are proud to contribute to the promotion of sports and community in our region.